To suit customers requirements and correspond with customs regulation of Thailand. (comply with bonded system).
For operation efficiency, with attribution controls such as FIFO, LIFO,FEFO, Batch, Lot, Bundle, Cases, Weights, Etc..
( 2004 – 2010 )
To support the future technology, we are developing from time to time.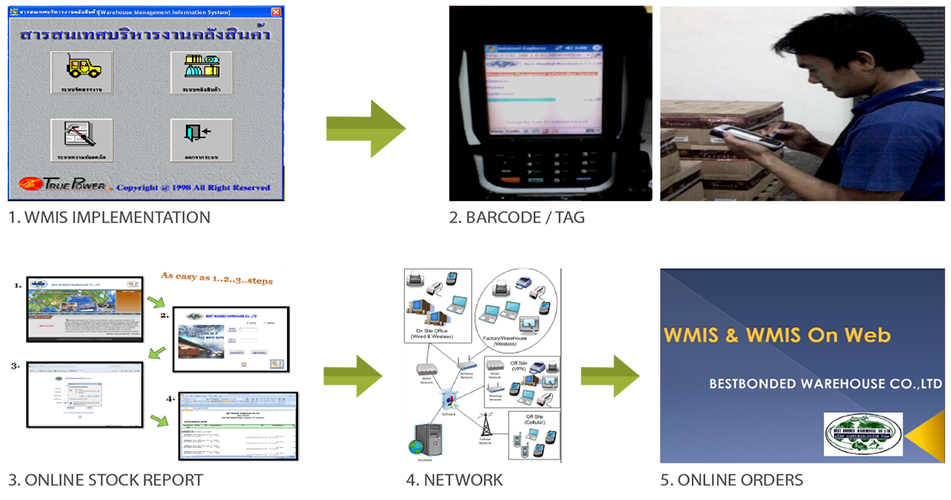 Best Group Warehouses, Logistics, &
Other related business fields.