We Will Take Care Of Your Goods As If They Were Ours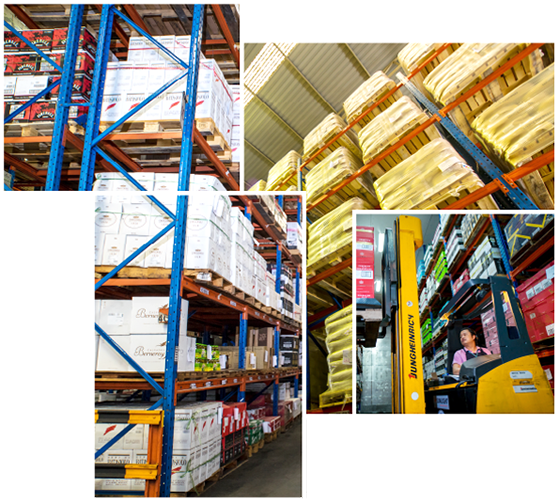 In the nature of international trade practice that in many cases it is not known at the time of importation how imported goods will finally be disposed of. This means that the importers are obliged to store the goods for more or less long period. It is, therefore, in the importers' interest to place these goods under a Customs procedure which obviates the need to pay import taxes and duties or delay the payment of taxes and duties.
Recognizing the need of the importers, Thai Customs has provided in its national legislations for Customs warehousing procedures allowing the importers to store the goods for more or less long period without payment of taxes and duties until the goods are actually taken for domestic consumption.
Under bonded warehouse scheme, the imported goods stored in a bonded warehouse for the purpose of re-exportation shall be exempted from payment of import/export taxes and duties, regardless of being exported in the same nature as imported or in the nature of having been produced, mixed or assembled as other goods.
The Customs Department of Thailand.
Best Bonded Warehouse Co., Ltd. Is a private bonded warehouse operator licensed from the Customs Department of Thailand with the registered capital amount 480 million Thai baht. The facility is on Khing-Kaew Road ( Bang-na Trad K.M. 12, Soi. Khing-Kaew 20 ) in Samutprakarn province. Our facility could support most kinds of cargoes including finished goods, semi-finished -goods, and/or raw material. More importantly, you can delay your import duty until you release all or some of goods out of the bonded facility and you pay the duty only proportionally to the amount you release. We believe our proposal could help you secure your cash flow & work capital, decrease your inventory costs and help you focus on your core business. We are also able to provide the customs clearance and distribution to serve your overall sophisticated need as a one-stop-service.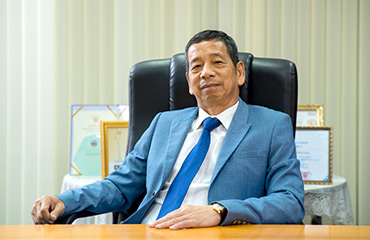 Mr. Sitichai Charoenkajohnkul
President
Best Bonded Warehouse Co., Ltd. was established since 1993. While we entered into the 20th years of business with policy guidelines to provide complete operation for storing and distributing general or bonded goods rapidly to gain customers satisfaction and also to comply with relevant laws and regulations.
We are dedicated to enhancing personnel efficiency, technology development and expand services network as being trusted by our long term customers. However, these achievements are due to our management team and staff's dedication.
I, President of Best Bonded Co.,Ltd. would like to present my sincere appreciation to our dedicated staffs who provide the enhanced of our business. I wish all staffs would keep this effort for future achievements and success. I would like to emphasise that I will continue to create quality works and develop our staffs to support the growth of Best Bonded Warehouse Co.,Ltd. and to provide our creative works to satisfy customer needs according to our policy;
"WE WILL TAKE CARE OF YOUR GOODS AS IF THEY WERE OURS"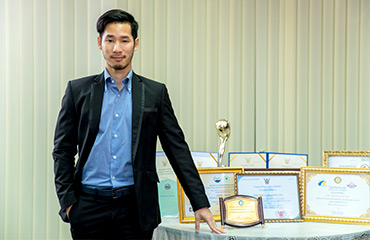 Mr. Nuttachai Charoenkajonkul
Vice President (Chief Exclusive Officer)
We firmly believe that all parts of society must work together to create the balance in equal harmony among economic, environmental and social factors our country and the world need for a sustainable future.
Additional Functions and Responsibilities:
Appointed as a strategy advisor to the Board of Directors of Best Group Co.,Ltd,
Advised a change to the supply chain model, increasing Gross Profit Margin for the company
Renegotiation of payment terms with key suppliers to increase free cash flow over a quarter
Appointed as a negotiator with Private Equity Groups interested in purchasing one of the Group assets
Prepared detailed financial simulations and investor documents
Education
Mahidol University International College
B.Acc, Bachelor Degree (Financial)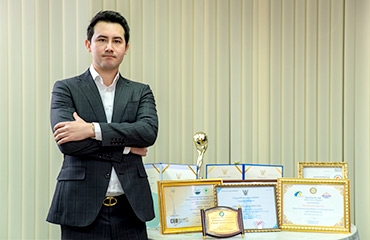 Mr. Larry Z Williams
Vice President (Chief Marketing Officer)
Main responsibilities involved as a leadership role from the marketing perspective for the Group.
Strategic planning for the Group and the execution with the team both operation & Marketing;
Corporate marketing and treasury management (both onshore and offshore financing);
Financial modelling for the current businesses and potential profitable businesses ;
Group's accounting and auditing with the external auditor ; one of the big 4 (Deloitte) Taxation for both Thailand market and oversea
M&A activities for the Group with ASEAN and CHINA
Legal and Corporate secretariat matters
Corporate governance and marketing policy
Report to the Chairman and board
Education
University College London
MBA, Master in Business Administration
University of Hertfordshire
B.Acc, Bachelor Degree (Financial)
OUR PARTNERS AND ASSOCIATES