Product safety, inventory security and loss prevention are paramount. Our warehouse facilities are always exceptionally sanitary, safe, well lit, and ready for your products 24 hours a day.
We've the procedure to check goods before receiving or releasing.
Security Guards  7/24/365

CCTV , Surveillance Cameras,  and SECOM System ® on every warehouse gate.

Under the building is full of water 8 millions cubic meters in case of fire.

2 K.M. (5mins) away from Fire Station.
We conduct fire drills quarterly and annual to our staffs in all levels.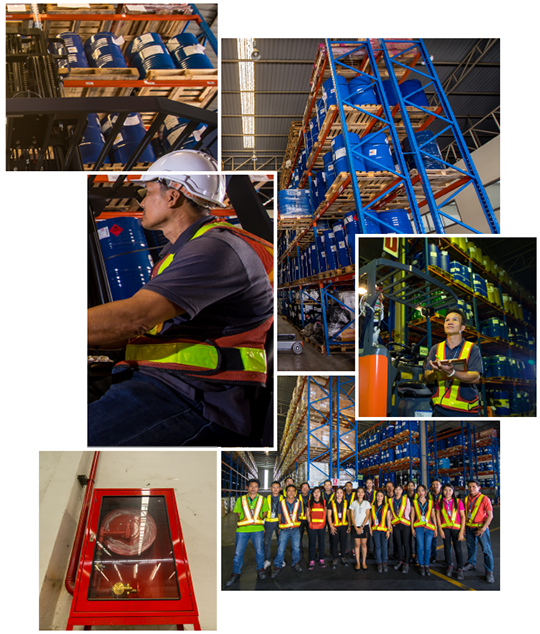 Safety and Security Chemicals
We educate our staffs the basic hazardous

knowledge & safety handling procedures with safety officers certified from D.I.W. (specialist required by D.I.W regulation, effective date 18/4/2010)

Personal Protective Equipment. (PPE)

Chemical Segregation by class.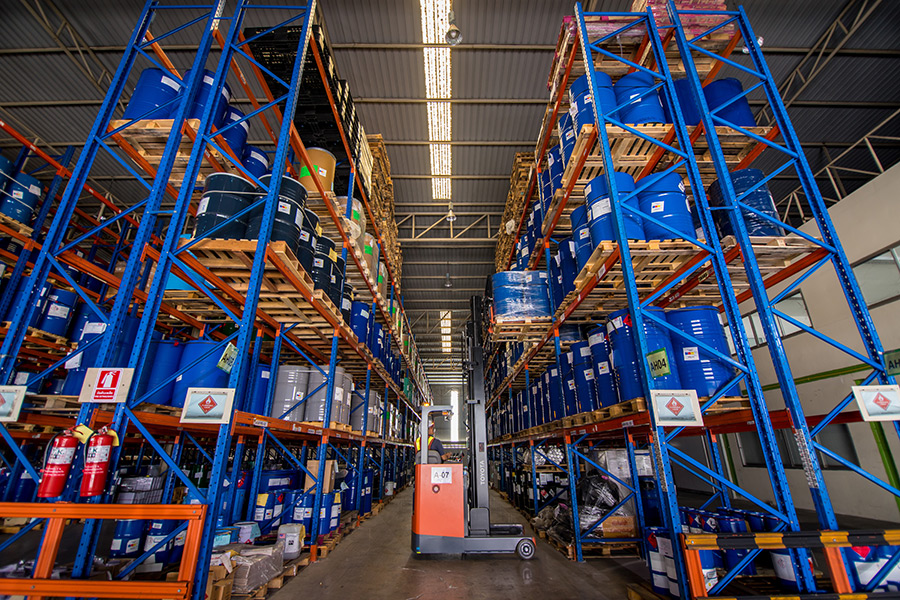 Best Group Warehouses, Logistics, &
Other related business fields.