We Will Take Care Of Your Goods As If They Were Ours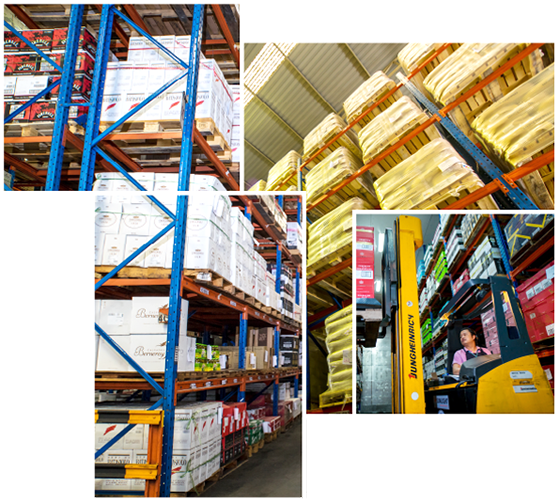 In the nature of international trade practice that in many cases it is not known at the time of importation how imported goods will finally be disposed of. This means that the importers are obliged to store the goods for more or less long period. It is, therefore, in the importers' interest to place these goods under a Customs procedure which obviates the need to pay import taxes and duties or delay the payment of taxes and duties.
Recognizing the need of the importers, Thai Customs has provided in its national legislations for Customs warehousing procedures allowing the importers to store the goods for more or less long period without payment of taxes and duties until the goods are actually taken for domestic consumption.
Under bonded warehouse scheme, the imported goods stored in a bonded warehouse for the purpose of re-exportation shall be exempted from payment of import/export taxes and duties, regardless of being exported in the same nature as imported or in the nature of having been produced, mixed or assembled as other goods.
The Customs Department of Thailand.
Best Bonded Warehouse Co., Ltd. Is a private bonded warehouse operator licensed from the Customs Department of Thailand with the registered capital amount 480 million Thai baht. The facility is on Khing-Kaew Road ( Bang-na Trad K.M. 12, Soi. Khing-Kaew 20 ) in Samutprakarn province. Our facility could support most kinds of cargoes including finished goods, semi-finished -goods, and/or raw material. More importantly, you can delay your import duty until you release all or some of goods out of the bonded facility and you pay the duty only proportionally to the amount you release. We believe our proposal could help you secure your cash flow & work capital, decrease your inventory costs and help you focus on your core business. We are also able to provide the customs clearance and distribution to serve your overall sophisticated need as a one-stop-service.

OUR PARTNERS AND ASSOCIATES